Responsible Gaming with Safe Online Casinos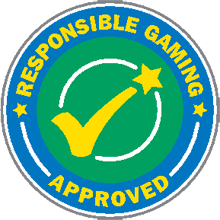 Top online casinos New Zealand regard gambling as entertainment. This opinion is shared by the majority of players. However, a small percentage tend to take gambling a little too far. This is where responsible gaming organisations and policies protect you.
Today, casinos online offer multiple measures and options to ensure you do not fall part of the small percentage. As part of our review process, our team looks at how responsible a casino site is. The most responsible measures available to a player include;
Limiting deposit amounts over a specific period of time.
Adjusting losing wagers to suit a player's budget.
Players can also request for their account to be closed for a specific period of time.
Identifying Problem Gambling
In many cases, a gambling addiction is noticed. However, it may be difficult to identify a gambling problem. We have compiled a list of some of the symptoms you can look out for.
The person excessively speaks about gambling.
They constantly spend time gambling.
They continuously up their bets to try get the same kind of thrill they got when they first played.
They chase losses regardless of the consequences.
They are not open to friends and family about their gambling activities.
They will do whatever it takes to fund their gambling addiction, even if it's illegal.
Fail to stop gambling.
They continuously borrow money from friends and family to fund their gambling activity.
Responsible Gambling Support Organisations
If you know of anyone who feels that casino games are no longer entertaining, there are support groups available. These organisations are there to help any players who may feel they need counselling. They are available 24/7 all year round.
Gambling Therapy
Website: www.gamblingtherapy.org
Email: webmaster@gamblingtherapy.org
Phone: (+44) 01384 241292
Gambling Help Online
Website: https://www.gamblinghelponline.org.au/
Helpline: 1800-858-858
Underage Gambling
The legal age in New Zealand to gamble is 18 years or older. The best rated online casinos have verification processes in place to ensure players meet this legal age.
Online casinos will generally require players to submit documents, such as ID, Passport, and Proof of Residence to verify their accounts.
We also recommend any player to always log out of their account when they are finished. If anyone under the age of 18 years has access to your mobile device or PC, we recommend keeping your password secure. Any persons under the age of 18 found gambling is a criminal offence. Another tip is to leave your casinos accounts without funds. This way, if anyone below the age of 18 years does manage to log in to your account, they will not be able to play.
Responsible Gambling Tips
Gambling should be played for entertainment purposes.
Do not rely on real money online casinos for a means of income.
Keep track of the time you have spent gambling.
Set time limits per session on your account.
Limit yourself when it comes to making a deposit.
Use the self-exclusion if you feel you need a break.
If you are on a losing streak, do not make more deposits to try recover the losses.
Seek professional help if you feel you have taken gambling too seriously.
Set wagering limits for yourself