How to Play Blackjack New Zealand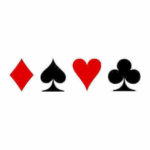 Learning how to play blackjack online is easy; it just takes a bit of practice. Most Kiwi blackjack casinos allow players to practice blackjack games for free. Our team of experts recommend trying blackjack variants in demo mode, especially if you are new to the game or interested in trying a different version. Free blackjack gives New Zealanders the chance to try out different strategies without losing any real money. We have also put together this comprehensive online blackjack guide to help you learn how to play blackjack.
Learn to Play Blackjack Online
Online blackjack is one of the most popular games today. This great casino classic made a huge impact on the internet casino industry. Learning to play blackjack might be worthwhile if you are a player who enjoys generous payouts. Playing at a blackjack table in a brick and mortar casino may be intimidating for any player. It is also an easy way to lose money if you are not sure how to navigate your way around the table. Our blackjack strategy guide is for all players to learn from.
Online blackjack game rules
Playing a round of blackjack online is simple. All Kiwi players need to do is beat the dealer by getting closer to 21, without going over. Going over 21 means you bust and results in an immediate loss for the player. However, if your initial hand equals 21, that results in an instant win for the player. Here's how each round of blackjack online is played.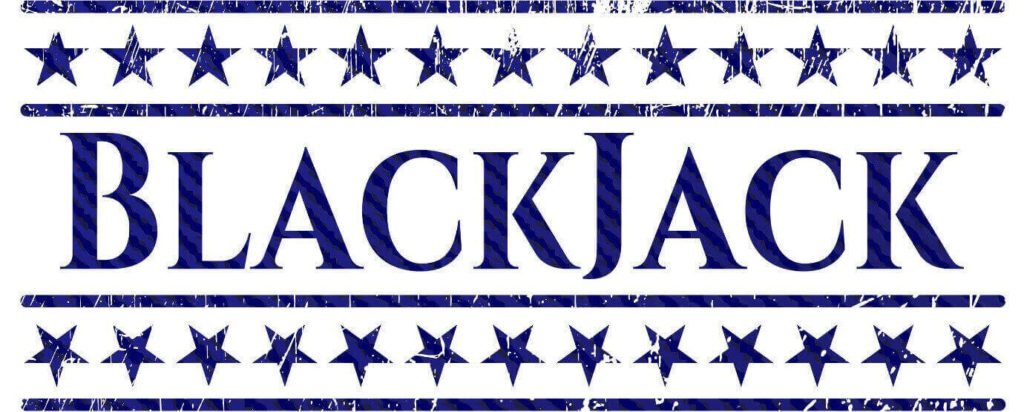 Playing a round of blackjack online
Players and the dealer are both dealt two cards. The player receives both his cards facing up, while the dealer receives one face-down card and one facing up.
Players can now calculate their hand using the following values: 2-10 carry their face value. J, Q and K are equal to 10 and Aces either equal 1 or 11, whichever suits your hand best.
After players have calculated their hand value, they have two main options. Either hit and add more cards or stand on your current card total.
Once you've decided to stand it becomes the dealer's turn to play, provided you haven't already busted. The dealer's aim is then to beat your card total without going bust as well.
The round ends, the winner is then determined by whose hand is closest to 21.
The thing is you can't always get a hand of 21. That's why it's best to use an optimal blackjack strategy that will allow you to beat the dealer more often. Practising with free blackjack games at the best internet casinos NZ is the easiest way to try your blackjack strategy.
Blackjack Options Strategy
Once players are comfortable with playing this classic card game, they can begin to use special strategic moves to optimise their chances of winning. During every player's turn, they have at their disposal, many other moves besides the ordinary hit and stand. Let's go through what else you can do during the player's round.
Double down
This move is highly rewarding but also quite risky. Players need to be in a good enough position to play this bet and win. When a player chooses to double down, it entails that they are willing to add only one more card to their hand at double their original bet. After you receive one more card, you are forced to stand and allow the dealer to play. Take note that winning hands are still paid out at 1:1.
Split
A split hand gives players twice the chance of winning. However, the only time players are allowed to split their hand is when their initial hand contains a matching pair. However, it is important to note that Aces can only be split once or not at all, depending on the variant you're playing. Players can sometimes split up to a maximum of three hands. This also depends on the blackjack variation you are playing. Each hand is played individually, just as you would play a single hand. You either choose to hit or stand depending on your hand. You may also choose to make additional bets on the split hands.
Surrender
Players may opt to surrender when they feel their initial hand is too weak. However, you may only surrender after you've received your first two cards and no later. When you surrender, you choose to lose only half of your original bet rather than the full amount you bet.
Insurance
This is a risky bet but can pay off on the odd occasion. This bet is placed against the odds of the dealer's initial hand being a natural blackjack. For players to qualify for an insurance bet, the dealer's face up card must be an Ace. Players can then choose to play an insurance bet at the cost of half their original bet. This bet pays out 2:1 if the dealer's face down card is any 10, giving them a natural blackjack. If the hand is anything else but a natural blackjack, the player loses the insurance bet.
Tips for Learning the Best Blackjack Game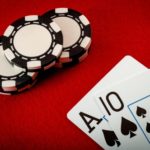 The blackjack table will be your playground once you start using our tips to get the best hand. While there may not be any concrete blackjack strategy out there, there are ways to increase your chances of winning.
Know when to split
Players should always split Aces and eights as a basic strategy for a winning hand. The reason for splitting Aces is to give yourself double the chance of receiving a 10, which would be an instant winning hand. Eights are normally split because together, they make a relatively weak and vulnerable hand of 16. Since dealers will normally have to stand on a 17, this leaves players with a hand that is almost bound to lose.
Know when to double down
The best possible time to double down is whenever you have a 10 or 11, or when the dealer has a face-up card of nine or lower.
Blackjack Online Winning Hands
You can have one of three blackjack winning hands. The hands determine the size of your payout. However, these payouts may vary depending on the variant you are playing. The winning hands are as follows:
Blackjack
Also known as a natural hand. This is when the player lands a 21 with a 10 ranking card and an ace. A natural hand payout rate is 3:2.
Normal Win
Also known as standard wins. This is a hand that equals 21, but from more than two cards. Normal wins payout even-money.
Push
A push is also known as a tie. This is when both the player and the dealer's hands have the same value. With a push, the player wins his original bet amount.
Play Free Blackjack Online
Free blackjack games offer loads of fun and entertainment for players. Once you feel ready to play blackjack for real money, players can sign up to one of our recommended blackjack casinos in New Zealand. Take advantage of the welcome casino bonus to boost your blackjack game winnings.
Online Blackjack Casino Review
We search the web to find the best Kiwi online blackjack casinos. We use a strict review system to find safe and trustworthy casino sites. Playing real money blackjack at the casinos we recommend is highly rewarding. Players can rest assured knowing that they are gambling at reputable casino sites. Here is an overview of our blackjack casino review process:
A wide of variety of blackjack games from top casino gambling software developers.
Safe and secure real money casino banking options.
Quick and easy cash deposits and withdrawals.
The casino uses secure socket layer (SSL) encryption software.
Knowledgeable and friendly customer support available 24/7.
Regular blackjack bonuses and promotions.
Mobile compatibility.
Live Dealer Blackjack
Most New Zealand casino sites today offer live blackjack games which are streamed live. This main difference with this NZ blackjack game is that a real-life dealer shuffles and deals the cards. Players can interact with the dealer and other players via a chat box. You can play live dealer blackjack games with your tablet or smartphone. As long as your mobile device is compatible, you are good to go. Ensure that you have a strong internet connection. For players who enjoy the thrill of brick and mortar casinos blackjack, yet want to be home, live dealer blackjack is a perfect choice.